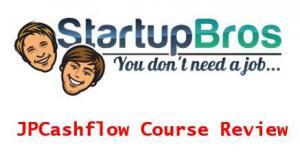 Amazon FBA sales training is all the rage right now in the world of online courses. Selling on Amazon is an attractive business opportunity, because it can easily be done as a side business. These courses that provide training vary greatly in terms of their curriculum, as well as their cost. On the expensive side of the spectrum, there are courses that cost as much as $5,000. Many of these higher end courses are aimed at teaching students how to import private label goods from China for sale on Amazon. For those of you unfamiliar with the term, "private label" simply means a product you brand with your own label. There are literally thousands of generic products on Alibaba.com that can be turned into private label brands. Sometimes this branding is done with some functional changes to the product or placed into a product bundle, but more often it just means slapping your own brand name on the same item that others are selling.
I'm often skeptical of courses that come with a slick pitch at the end of a webinar. I've sat through many of these on a variety of topics, but always avoided the temptation to buy the course. This wasn't because I was being cheap or that I didn't think there was value to be found in taking such courses, but it was more my skepticism about the results they promise. StartupBros struck me as different, largely because podcaster Jordan Malik recommended it and was on the webinar the night I purchased access to the course. The two creators of StartupBros, Will and Kyle, were enjoyable to listen to during the free webinar. They seemed pretty straight forward and they offered a lot of value during that introductory session.
The price of the course was $1,800 for the 9-week "Holiday Jumpstart Program". This price included 9 live group webinar training sessions, instant access to all previous jumpstart program webinar videos, access to a community forum, access to a Facebook group, discounts on various sales related tools, and most importantly to me, VIP coaching for 9 weeks via email. The ability to pay for the program in installments and the offer of a 30-day 100% money back guarantee left me with little excuse to not try out the program.
The first week of training wasn't incredibly useful to me, because it covered retail arbitrage topics and I was already pretty well schooled in that subject. Nonetheless, many in the class got value out of it and I personally found it very motivating. What impressed me was the willingness of the staff to stay on the call for upwards of three to four hours until everyone's questions were answered. Week 2 and Week 3 is where we got into product research. These blocks of instruction were pretty intense and they moved very fast. Even as someone who is pretty technically oriented, I found myself getting confused and frustrated. I stuck with it though and ultimately built a product research matrix according to their instruction which yielded me approximately 25 products that appeared competitive enough to do "deep dive research" on. This mostly consisted of evaluating margins after customs and shipping expenses were factored in.
I was pretty satisfied with the course up until this point. I felt like I was learning a lot and the group webinars were a great place to ask questions. The forums on their site were dead though and of the couple threads I participated in, no one seemed to respond. Their Facebook community was lively however, so if I had questions in-between webinars I often went there. What unfortunately did not work out well was the so-called VIP coaching. This was sold as step-by-step hand holding. We were instructed to send our final cut of products to the VIP inbox and we would be given feedback on what to purchase for samples. It took nearly a week to get a response after I sent my list in and the response lacked detail. Nonetheless, I ran with what they suggested and I started contacting manufacturers.
While negotiating with manufacturers, many questions came up. I would email the VIP inbox and then not get a reply for days. Someone else in the class had requested that VIP coaching be extended to 12 weeks, because that's usually how long these jumpstart groups are. To their credit, StartupBros agreed. Still, 12 weeks is not a long time when you're waiting for days before you get an answer about a negotiation you're involved in. I decided to give the StartupBros the benefit of the doubt and stick with the course beyond the 30 day refund mark. My reasoning was that I believed their excuse that the Thanksgiving holiday played a part in their slow response time.
It wasn't more than a week or two before I regretted my decision to stick things out. I had sent a fairly detailed email to the staff regarding product negotiation and some unusual issues I was running into. I put a great deal of time and effort into making the email as understandable as possible. The response I got from Edmund (one of the coaches) was, "It sounds like you have a lot of questions, can we do a Skype call?" While I was a little annoyed that days later I was still trying to get coaching assistance, I was happy that they were willing to do a Skype call to clear things up. I suggested a number of times over the next couple days and waited. No response came.
Beyond the 30 day money-back guarantee or not, I decided to ask for a refund. In my mind, this is a breach of the agreement they made when they took me on as a student. They told us that we can usually expect an answer within 24 hours and it seemed like they had a hard time even replying within 72 hours. I spelled this out to them, along with the fact that coaching was the primary reason I was in the program, and they granted me a full refund. I definitely respect them for doing that. Edmund said he still wanted to call me on Skype though to help me out. I thought that was nice and I agreed. I had to be online at 6am, because he was somewhere on the other side of the world. I waited and the call never came. In fairness, I think there was some technical trouble on his end, but either way I parted ways with StartupBros after that.
There is definitely some value to be found in this course and I think the staff does legitimately care about their students. I think that in my jumpstart group they simply took on too many students. I have heard that they will be changing their curriculum, so perhaps they'll change their class size and how they do business on the coaching side of the house.
If you enjoyed this article, please use the buttons below to share with your friends. If you would like more content from JPCashFlow.com, be sure to subscribe to our email list and follow us on social media. Thanks for your readership!